Real Estate Industry Reputation Management Software
Google reviews have become one of the most effective real estate marketing strategies out there. Our range of tools build your review profile, bolster your online reputation and allow you to become the go-to realtor in your local area.
💡 22% avg increase in home estimates
Sell more homes by leveraging trust
Use the goodreviews trust-widget to turn reviews into homes sold by displaying 5-star reviews on your website — so potential homeowners have everything they need to contact you for an estimate.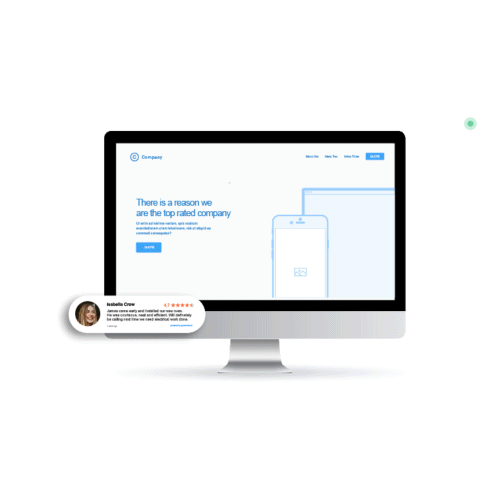 💡 133.3% avg increase in realty reviews
Would you list your home with a realtor with no reviews?
If you're in real estate, you know that your reputation is everything.
People choose you based on the trust they have in you.
We help you amplify your reputation by dramatically scaling your Google Review profile.
With Goodreviews you can automatically send a review request to your client the moment the sale is finalized.
You can also send ask your sellers, buyers, landlords, and trades for reviews with a few clicks.
Become the top rated agency in your local area.
Rise to the top of Google with a bolstered reputation
Clients don't want just anyone marketing their home. They need to trust that you're the right person for the job.
Reviews do more than just improve your brand image. The more reviews you have, the higher ranking your law firm will have on Google.
It's simple: more reviews mean more listings.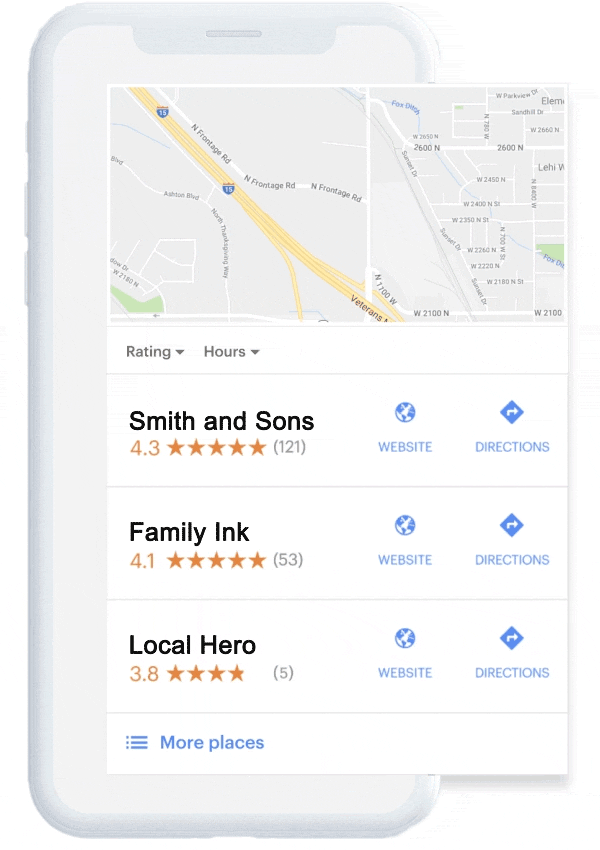 Features that work with you not against you
Automated review collection
Goodreviews seamlessly integrates with the software you already use. Send an invoice? Goodreviews can automatically send review requests.
Built-in follow up 
If your customer doesn't open their invite we will send them another one. We do this to increase the likelihood that you receive reviews.
Negative review deterrence
We help businesses deter reviews from going through to Google and allow you to collect valuable feedback
Turn browsers into buyers
Use the goodreviews trust-widget to turn reviews into revenue by displaying them on your website
Collect reviews in bulk with a few clicks
Upload your customer list, hit send, sit back and see an immediate uplift in your reviews.
On brand messaging
That's right, you can drop your logo, customize your wording and get the look and feel you want your customers to receive.


"We saw
 

13% more leads

 

with Goodreviews Very much recommend as a simple, cost-effective solution for displaying & collecting reviews."

– Jessica, Marketing Manager, Cricks Automotive

"We
 

doubled our reviews

&

 

broke our company records for reviews collected. I'd been looking for a tool like this for a while.

– Marcel Harfouche, Chief Marketing Officer, Doors Plus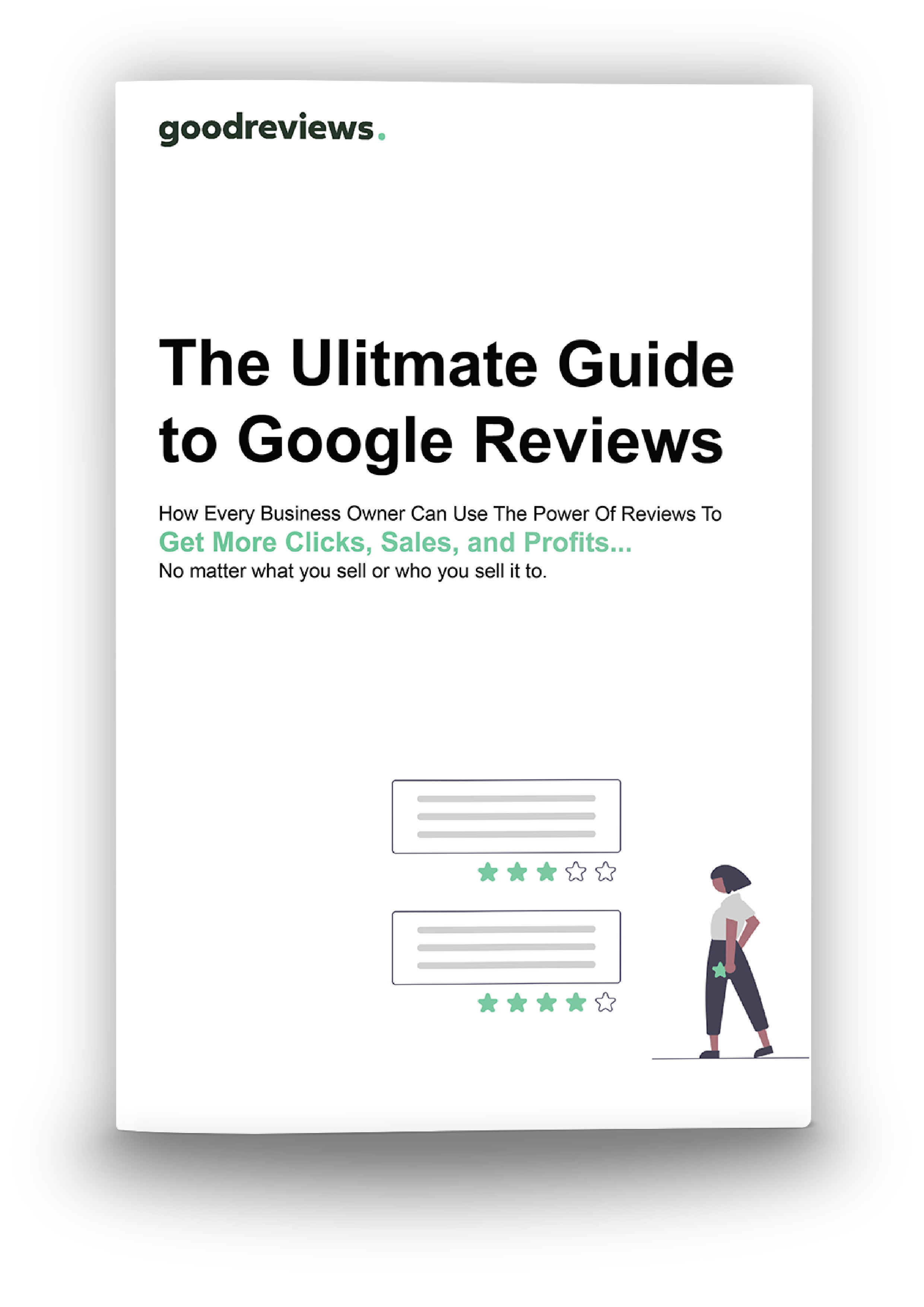 The Ultimate Guide to Google Reviews
How every local business owner can use the power of Google Reviews to get more clicks, sales, and profits… No matter what you sell or who you sell it to.
Frequently Asked Question
What is the importance of reviews for our property management company?
Real estate management software reviews posted by actual clients of your property management company can help build trust and persuade potential clients who are on the fence to deal with you.
Even though your marketing campaigns may depict how fantastic you are, your reputation will ultimately be established by a long list of positive evaluations from actual customers. 
Even when you get a critical review, you have the chance to reply professionally and fix the issue. This will demonstrate to potential clients that you care about what they have to say and will listen to them, giving them the confidence to work with you.
How can Good Reviews help me get more reviews for our property management company?
Local businesses can greatly boost the amount of Google reviews they receive each month with the use of a collection of tools provided by Good reviews. 
These tools include specialised review landing sites, review automation, automated follow-ups, customisable email campaigns, and in-depth analytics to track the process at every stage.
Additionally, if your consumer doesn't open the initial invitation, Good Reviews will send them a second one to increase your chances of receiving more reviews.
Can we collect our clients' reviews within our establishment?
Yes, you can collect reviews physically by using a specialised tablet, your unique QR codes, or a review landing page that is tailored to your needs.
Can we automate follow-up messages if clients forgot to leave a review?
Yes. As soon as a consumer leaves your place, Good reviews can automatically send them an email asking for a review.
Can we collect reviews from our clients through texts?
Yes. Reviews may be gathered through SMS, in addition to email and other channels.
In order to help companies overtake the competition and dominate the real estate industry reviews on Google, Good reviews provides a number of solutions, including review microsites, in-store collection techniques, and powerful review links.
Which softwares used by property management companies can be integrated with Good Reviews?
Some examples of real estate reputation management software that can be integrated with Good Reviews include Buildium, Propertyware, AppFolio, and Yardi Systems.