Gym & Fitness Reputation Management Software
The Goodreviews platform helps Gyms and Fitness Studio's easily generate Google reviews at scale so that you can become the number one option on Google and get more memberships.
💡 12.08% avg increase in trials
Convert your website visitors into bookings
Use the goodreviews trust-widget to turn reviews into bookings by displaying 5-star reviews on your website — so potential customers have everything they need to feel confident that you are the best for their fitness needs.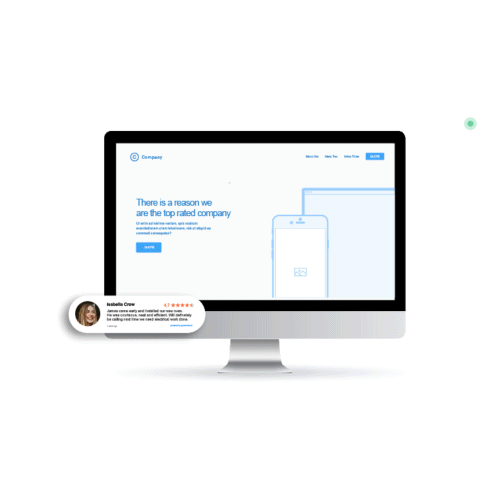 💡 133.3% avg increase in Gym reviews
Would you go to a gym without reading their reviews?
Reviews do more than just improve your brand image. The more reviews you have, the higher ranking your dental practice will on Google
It's simple: more reviews mean more trials and memberships.
We integrate with most gym software so you can automatically send review invitations via email as soon as they finish they walk out the door.
We have QR codes that your customers can scan, custom in-store landing pages to collect google reviews in-person, and more.
What will you see? Effortless review collection, a bolstered online reputation, and more patients in the door.
Visualize your Google review data in one place
Get a snapshot of everything you need to know about your Gyms reputation.
From total reviews, to review growth rates, to how many reviews you are currently projected to earn for the year.
Tools that work with your gym not against it
Automated review collection
Goodreviews seamlessly integrates with the software you already use. Send an invoice? Goodreviews can automatically send review requests.
Built-in follow up 
If your customer doesn't open their invite we will send them another one. We do this to increase the likelihood that you receive reviews.
Negative review deterrence
We help businesses deter reviews from going through to Google and allow you to collect valuable feedback
Turn browsers into buyers
Use the goodreviews trust-widget to turn reviews into revenue by displaying them on your website
Collect reviews in bulk with a few clicks
Upload your customer list, hit send, sit back and see an immediate uplift in your reviews.
On brand messaging
That's right, you can drop your logo, customize your wording and get the look and feel you want your customers to receive.


"We saw
 

13% more leads

 

with Goodreviews Very much recommend as a simple, cost-effective solution for displaying & collecting reviews."

– Jessica, Marketing Manager, Cricks Automotive

"We
 

doubled our reviews

&

 

broke our company records for reviews collected. I'd been looking for a tool like this for a while.

– Marcel Harfouche, Chief Marketing Officer, Doors Plus
Frequently Asked Questions
What is the Importance of Reviews for your Fitness Gym?
Reputation and Trust: Reviews provide social proof and contribute to building a positive reputation for your gym. Potential customers often rely on reviews to assess the quality and credibility of a fitness facility. Positive reviews help establish trust and encourage new members to join your gym.
Marketing and Promotion: Positive reviews act as testimonials that can be used for marketing and promotional purposes. You can leverage these reviews on your website, social media platforms, or in advertising campaigns to attract potential customers. They serve as endorsements from satisfied members, which can greatly influence the decision-making process.
Customer Feedback: Reviews offer valuable insights into the experiences and opinions of your gym members. They provide feedback on various aspects, including the facilities, equipment, cleanliness, staff interactions, classes, and overall atmosphere. This feedback helps you understand what is working well and what areas need improvement, allowing you to make necessary adjustments to enhance the member experience.
Improving Customer Experience: By paying attention to reviews, you can identify recurring issues or complaints and take proactive measures to address them. Responding to negative reviews promptly and addressing concerns shows that you value your members' feedback and are committed to providing excellent customer service. It also allows you to rectify any negative experiences and potentially regain the trust and loyalty of dissatisfied customers.
Competitive Advantage: Positive reviews can give your gym a competitive edge over other fitness facilities in the area. When potential customers compare different gyms, positive reviews can sway their decision in your favor. Standout reviews highlighting exceptional services or unique offerings can help differentiate your gym and attract a larger customer base.
Continuous Growth and Success: Consistently monitoring and analyzing reviews enables you to track the satisfaction level of your members over time. This data can guide strategic decision-making, such as improving certain services, introducing new programs, or expanding facilities. By actively addressing member feedback, you can foster a positive gym culture and create an environment that supports member retention and growth.
In summary, reviews play a crucial role in building and maintaining a strong reputation for your fitness gym. They contribute to marketing efforts, provide valuable customer feedback, help improve the member experience, and give your gym a competitive advantage in the market.
How Can Good Reviews Help Me Get More Reviews for Our Fitness Gym?
Good Reviews helps you get more feedback using the gym and fitness reputation management software. This software simplifies the process of collating good feedback from your satisfied gym-goers before getting it to Google. 
Good Reviews help you get more reviews by consistently following up on your members to ensure they give feedback. These reviews must align with your brand tone and goals before they are sent to prospective members.
How Do We Collect Bulk Reviews from Our Gym-goers?
Gym reputation management software can break down the work of collating bulk reviews from your gym goers. The software provides automated emails and texts that prompt your gym-goers to drop a review after visiting your gym. 
Good reviews use this software to streamline review generation, customise suitable review requests, and monitor and manage reviews display to suit your fitness gym's reputation.
Can We Collect Our Gym-goers' Reviews within Our Fitness Gym?
Certainly! Collating your reviews within your fitness gym is a great approach to getting valuable feedback. It helps you know what works in your fitness gym and how to improve it. 
Good Review trust widgets help you display this feedback on your website to convert potential members into retained members.
Can We Automate Follow-up Messages if Our Gym-goers Forgot to Leave a Review?
Yes! Gym management software reviews can be obtained from automated processes. These processes incorporate a friendly and polite Content Management System (CMS) that follows up with a member automatically at intervals to ensure that they leave their feedback.
Can We Collect Reviews from Our Gym-goers through Texts?
Yes, you can collect reviews through texts. This process is easy and simple for gym-goers to leave their review. 
Good Reviews can use the gym reputation management software to collate bulk reviews through texts. It also allows you to customise your words to reflect your brand values in a tone that suits your target audience.
Which Software Used by Fitness Gyms Can Be Integrated with Good Reviews?
The regular software used by fitness gyms can be integrated with Good Reviews to streamline the process of collecting and managing customer feedback. This software includes Zoho CRM, Glofox, Zen Planner, Gymflow, and many more.
Fitness gyms are sure to build trust, attract new members, and improve services by actively leveraging fitness management software reviews.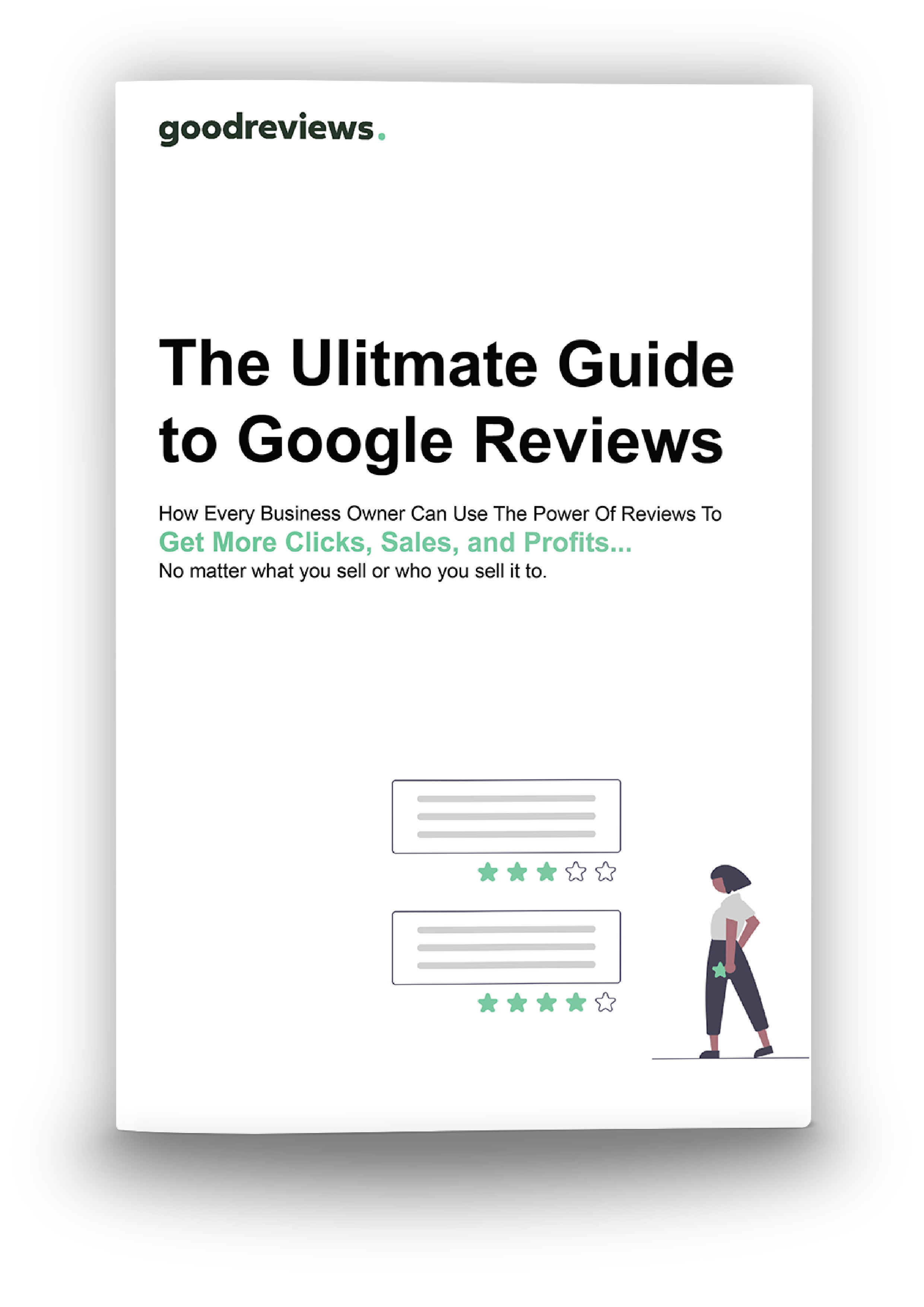 The Ultimate Guide to Google Reviews
How every local business owner can use the power of Google Reviews to get more clicks, sales, and profits… No matter what you sell or who you sell it to.