We help businesses


2-5X

the amount of


Google Reviews

they collect every month –

automatically.
90% – That's how many people read a review before visiting a business offline.

  15% average increase in sales and leads


  Average of 25 new Google reviews in the first month


  5 mins setup and no technical expertise required

"Goodreviews is the
 

swiss knife

 

of review tools. We got over 30 reviews in our first month and our sales went up by

 

15%

 

by showing Google reviews."

– Adam Fairclough, Owner-operator, CLF Services
There's a

better way to collect reviews
Goodreviews provides a combination of tools that helps local businesses dramatically increase the amount of Google reviews they receive every month with customizable SMS & email campaigns, automated-follow ups, dedicated review landing pages, review automation, and we provide in-depth analytics to track everything along the way.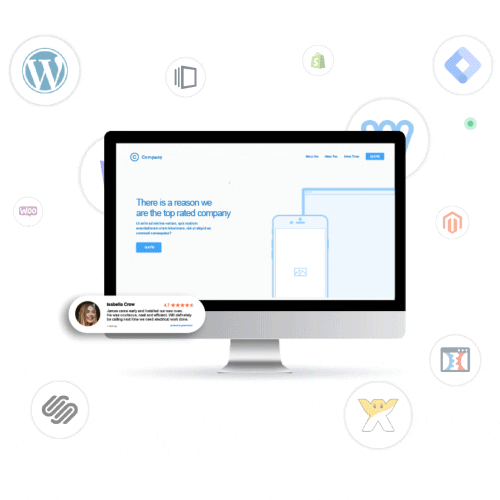 Step 1 
15% average increase in sales
Your could-be customers are unsure if you are the best option for them.
That hesitation they feel is holding them back from purchasing.
On any website, in under 5 mins, you can begin to boost your sales by leveraging the power of social proof.
Your most recent 4+ star Google reviews will be shown every few seconds.
What will you see? More sales. 
Step 2
Average of 25 new Google reviews in the first month 
Skyrocket your Google Reviews with your first campaign
You've served a lot of customers in your time. And we bet most of them didn't leave you a review.
That's a huge opportunity.
Upload your customer list, hit send, sit back and see an immediate uplift in your reviews.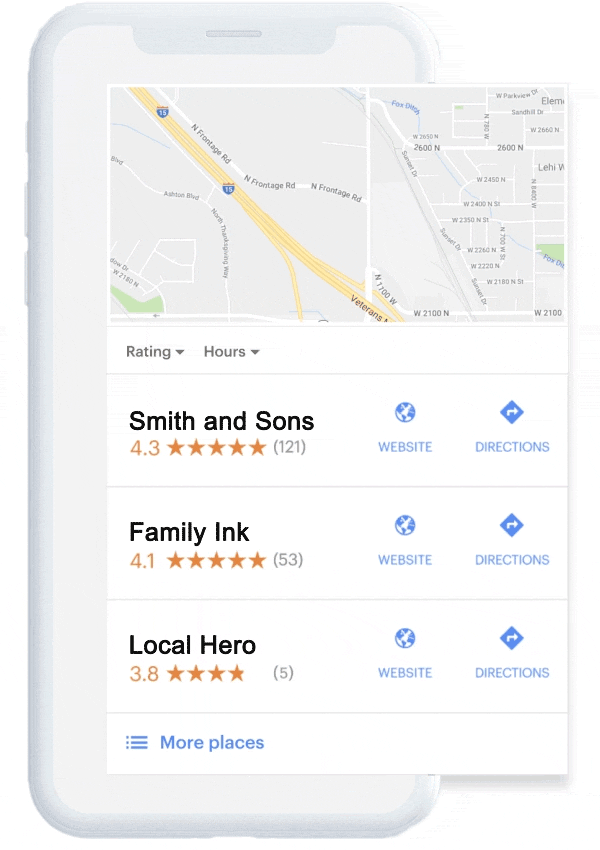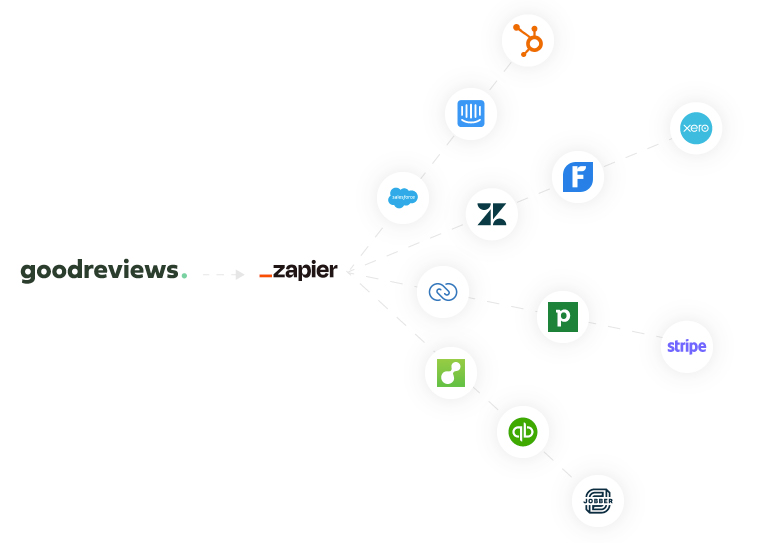 Step 3
2-5X average monthly increase in reviews.
Automate your review collection
Embed personalized review invitations right into your daily operations.
While you focus on your core tasks, the system silently operates in the background, dispatching tailored requests for feedback by both SMS and Email.
Collect reviews through SMS, Email and more.
Goodreviews provides a mix of tools, including review microsites, in-store collection tools, and powerful review links, to help businesses become dominate their competition and rise to the top of Google.
Leave no review behind, with inbuilt follow up & reminders
Our automated follow-up system ensures that no customer is left behind when it comes to leaving a review. We send review reminders at the perfect moment to maximize your chances of receiving them. Say goodbye to missed opportunities and hello to a flood of positive reviews with Goodreviews. 
Deter negative reviews from reaching your Google Listing
Within our review systems if a customer selects a negative score they are directed to leave you feedback.
In doing so, you are not only receiving valuable feedback on how to improve your business but also deterring them from leaving that feedback on Google.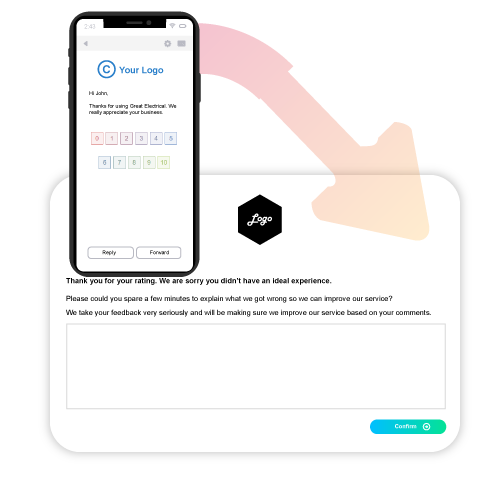 Plus get detailed insights into
everything that's happening
Track everything that matters without compromise. See exactly how many of your website visitors read reviews, how many reviews you've earned, projected reviews for the year, and much more. 
Will it work on my website?
Absolutely, goodreviews works on all websites.
What does "per business location" mean?
This is based on how many Google Business locations you have. Let's say you have 3 locations, this would be 3 x your plan. For example, if you were on the essentials plan at $99 your total fee would be $297 per month.
Will my business see an uplift in sales?
87% of our customers see an uplift in their sales. How do we know? We've battle-tested this widget on many websites. We've run advance A/B Tests across most industries to see the exact percentage uplift.
Do you offer discounts for NFPs (not-for-profits)
Yes, please contact us directly. 
Will I be locked into a contract?
No, we don't believe in shackling people down. Cancel anytime.
How does the free trial work?
The free 14-day trial starts from the date you sign up. We require your credit card to activate the trial. We will send you an email 2-days before your trial expires as a friendly reminder.
Can I put fake reviews?
No, if that's the sort of product you're looking for go elsewhere.
Will I be collecting Google Reviews?
Yes, we sync directly with Google. Meaning, every review you collect will be in your Google My Business account?


These companies have increased their revenue & reviews, 
When will you?
Watch your sales increase with the power of social proof and become the top-rated business in your local area. Sign up for your free two-week trial.


"We saw
 

13% more leads

 

with Goodreviews Very much recommend as a simple, cost-effective solution for displaying & collecting reviews."

– Jessica, Marketing Manager, Cricks Automotive

"We
 

doubled our reviews

&

 

broke our company records for reviews collected. I'd been looking for a tool like this for a while.

– Marcel Harfouche, Chief Marketing Officer, Doors Plus
More than Just
Online Review Management Software
With our online reputation management software reviews, you can build a customer-centric company using your customer feedback. That way, you can improve customer experience and customer engagement, strengthen customer loyalty, and overall business success.
Benefits of goodreviews.io
With goodreviews, you can gain actionable insights about your company's online reputation on review sites like Google Reviews.
Discover the way in which customers now perceive your brand, so you can take corrective action and start planning ways to expand your consumer base and increase sales.
Improve Customer Experience
Statistics show that 60% of new customers are likely to do business with companies with more reviews than those without.
This is why we have created the perfect reviews management solution to help you gather online reviews from Google Reviews.
With the online review management software from GoodReviews.io, you can gather positive reviews to help you acquire more new customers, keep more of your existing consumers happy, and increase market share.
Increase your visibility online
Using our online review management software, you can easily automate the collection of reviews. This will help you collect more reviews, which can improve your local SEO rank and drive sales to your website.
Our online reputation management software also provides comparative performance metrics to monitor reviews and differentiate yourself in local and regional markets.
This data allows you to develop plans to increase customer loyalty and satisfaction.
Manage Reviews & Control Risks
Our Google review management software allows you to monitor your reviews for trends that may indicate specific violations.
If you suddenly start getting negative reviews on Google reviews, you get a notification so you can handle the issue as soon as possible. 
This gives you enough time to develop the best-individualised approach to engage your clients and resolve the issue. That way, you can restore the lost trust and improve your online reputation.
Boost Customer Engagement
Our reputation management tool can help you create genuine connections with your existing clientele to win their loyalty. The tool helps you monitor reviews across review sites to respond on time whenever you have new review requests.
That way, you can reassure your customers and demonstrate to potential clients that you value their business.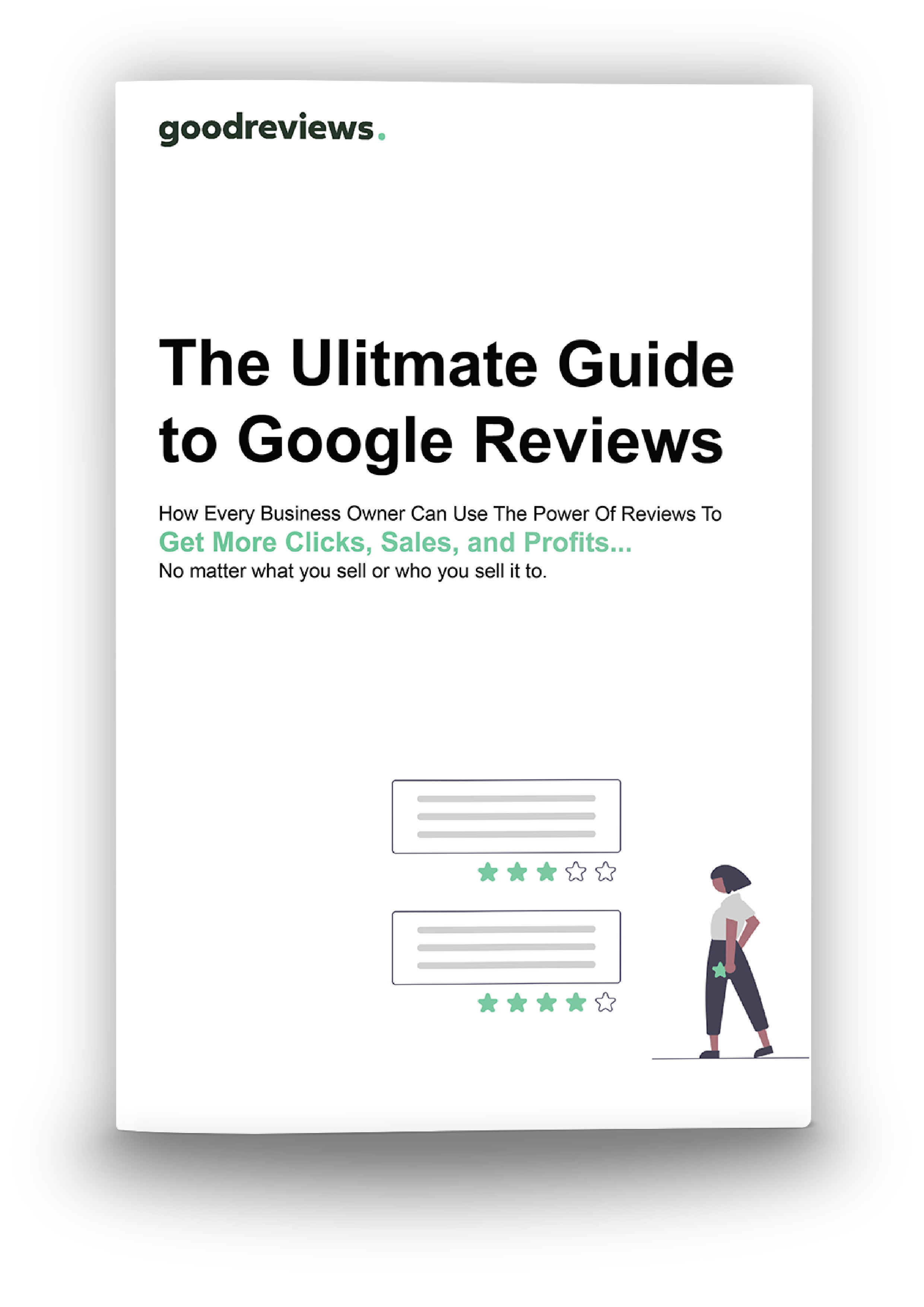 The Ultimate Guide to Google Reviews
How every local business owner can use the power of Google Reviews to get more clicks, sales, and profits… No matter what you sell or who you sell it to.