Legal Industry Reputation Management Software
Customers want to trust their lawyer. And trust starts with your reviews. Goodreviews helps you get more law firm reviews from your clients.
💡 14% avg increase in firm enquiries
Win more lifelong clients by leveraging your greatest proof point
Use the goodreviews trust-widget to turn reviews into firm inquiries by displaying 5-star reviews on your website — so potential clients have everything they need to trust you're the best choice for them.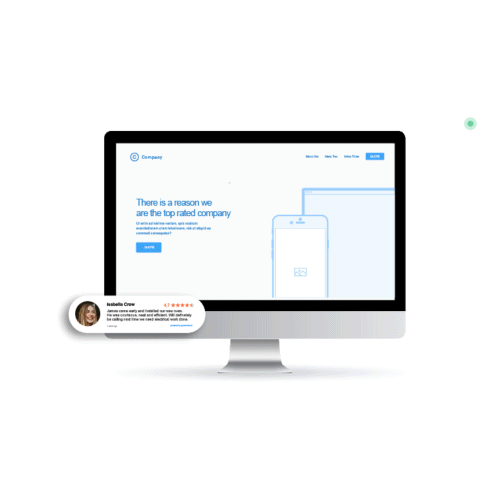 💡 133.3% avg increase in realty reviews 
Grow your reviews, increase your credibility
It's simple: more reviews mean more new inquiries. 
In law, people choose you based on your reputation. Get new reviews from your clients via automated review requests as soon as your client sees success.
The result? More reviews, more trust, and more word of mouth.
Rise to the top of Google with a bolstered reputation
Clients don't want just anyone handling their affairs. They need to trust that you're the right person for the job.
Reviews do more than just improve your brand image. The more reviews you have, the higher ranking your law firm will have on Google.
It's simple: more reviews mean more clients.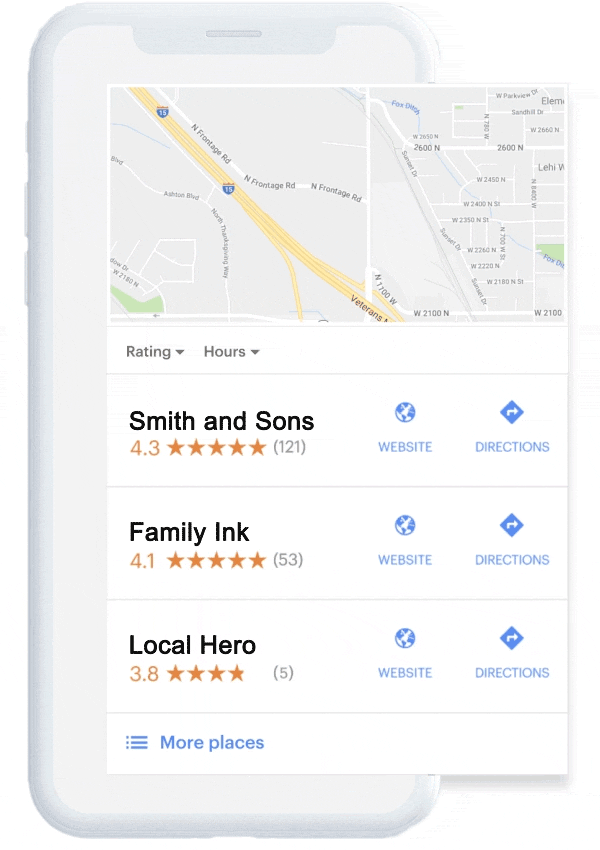 Features that work with you not against you
Automated review collection
Goodreviews seamlessly integrates with the software you already use. Send an invoice? Goodreviews can automatically send review requests.
Built-in follow up 
If your customer doesn't open their invite we will send them another one. We do this to increase the likelihood that you receive reviews.
Negative review deterrence
We help businesses deter reviews from going through to Google and allow you to collect valuable feedback
Turn browsers into buyers
Use the goodreviews trust-widget to turn reviews into revenue by displaying them on your website
Collect reviews in bulk with a few clicks
Upload your customer list, hit send, sit back and see an immediate uplift in your reviews.
On brand messaging
That's right, you can drop your logo, customize your wording and get the look and feel you want your customers to receive.


"We saw
 

13% more leads

 

with Goodreviews Very much recommend as a simple, cost-effective solution for displaying & collecting reviews."

– Jessica, Marketing Manager, Cricks Automotive

"We
 

doubled our reviews

&

 

broke our company records for reviews collected. I'd been looking for a tool like this for a while.

– Marcel Harfouche, Chief Marketing Officer, Doors Plus
Frequently Asked Questions
What is the importance of reviews for a Law Firm?
The two major ways Law Firms get clients are through referrals and reviews. Your potential clients will either read online reviews or depend on word of mouth before choosing your service. This is why every legal firm needs excellent reviews to attract potential clients. 
Reputation and Credibility: Positive reviews from past clients build the law firm's reputation and credibility. Potential clients often look for testimonials and feedback from others who have worked with the firm to gauge the quality of legal services provided.
Trust and Confidence: Reviews help instill trust and confidence in potential clients. Hiring a law firm is a significant decision, and people want to ensure they are choosing a reliable and competent team of lawyers. Positive reviews act as social proof and reassure clients that they are making the right choice.
Client Acquisition: Positive reviews can lead to increased client acquisition. Potential clients are more likely to contact a law firm that has a track record of delivering satisfactory results for others. Reviews can act as a key factor in convincing potential clients to reach out to the firm for their legal needs.
Differentiation from Competitors: In a highly competitive legal market, positive reviews can help a law firm stand out from the competition. A law firm with a higher number of positive reviews and glowing testimonials may have a competitive edge over others with fewer or negative reviews.
Feedback and Improvement: Reviews, both positive and negative, provide valuable feedback for the law firm. Positive reviews highlight the firm's strengths and areas where they excel, while negative reviews offer insights into areas that need improvement. Addressing and resolving negative feedback can lead to improved client satisfaction and service quality.
Online Visibility and SEO: Reviews contribute to the law firm's online visibility and search engine optimization (SEO). Search engines often prioritize businesses with higher ratings and more reviews. Positive reviews can help the law firm appear in local search results and improve its online presence.
Client Retention and Referrals: Satisfied clients who leave positive reviews are more likely to become repeat clients. They may also refer their friends, family, or colleagues to the law firm, bringing in new business through word-of-mouth referrals.
Building Trust with Referral Partners: For law firms that rely on referrals from other professionals, such as other lawyers or professionals in related fields, positive reviews can strengthen the firm's credibility and trustworthiness in the eyes of potential referral partners.
Effective Marketing Tool: Reviews serve as a powerful marketing tool. Law firms can showcase positive reviews on their website, social media, and other marketing materials to attract potential clients and demonstrate their expertise and client satisfaction.
How can Good Reviews help me get more reviews for our Law Firm?
At Good Reviews, we use our legal management software reviews to display 5-star reviews on your website. With this, your potential clients will have confidence in your services. Our software is built to deter negative reviews from pulling through to Google. Be rest assured that only valuable reviews will be displayed on your website. 
Our trust-widget allows you to showcase your Google reviews on your website within minutes. All you need to do is to send an invoice and we will send a review request immediately.
Can we collect our Law Firm clients' reviews within our establishment?
Yes. Your customer can leave their reviews while they are still in your establishment. Our customization features will make the page look exactly like yours. The website will retain your customized wording and logo.
Can we automate follow-up messages if our Law Firm clients forgot to leave a review?
Yes. It is normal for some clients to forget to leave a review after you render your legal service. We put this into consideration when building our law firm management software reviews. If your client doesn't respond to their invite, another follow-up reminder will be sent. This will increase the chances of your clients responding and leaving their reviews.
Can we collect reviews from our Law Firm clients through texts?
Yes. Your team can send a personalized review message directly through their phones. With this, you can compose the message to suit each client. Your clients will be more likely to send their reviews when you send personalized review invitations.
Which software used by Law Firms can be integrated with Good Reviews?
Legal firms use different software to manage their businesses. It is crucial you work with a platform that can easily integrate with any software. At Good Reviews, our legal matter management software reviews can work on the software you already use. You don't have to bother looking for new software to install.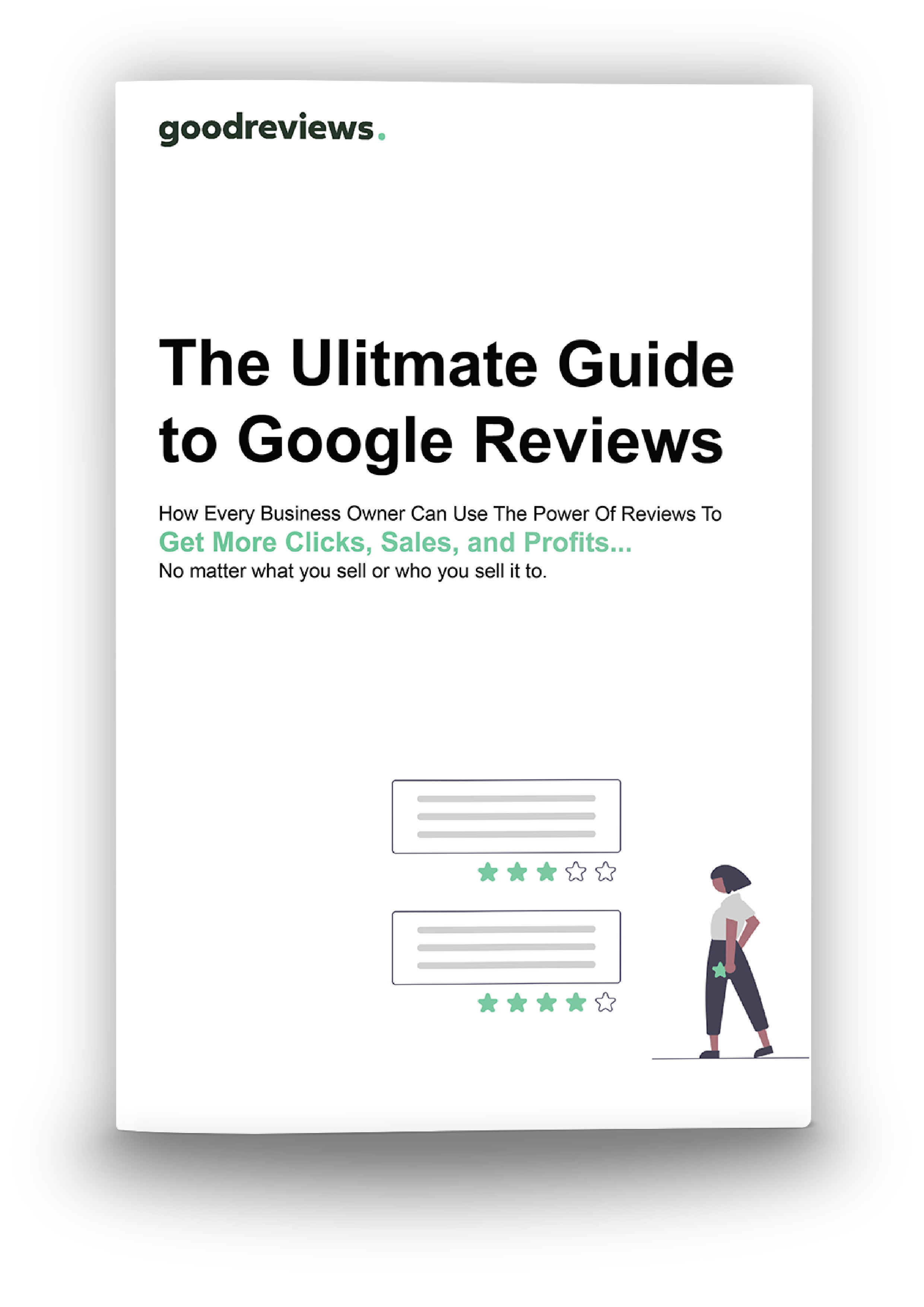 The Ultimate Guide to Google Reviews
How every local business owner can use the power of Google Reviews to get more clicks, sales, and profits… No matter what you sell or who you sell it to.