Get Google Reviews For Your Business
Don't just keep up with reviews.

Set the pace.
Online reviews tell searchers and Google that your business is worth their time. Create a constant flow of fantastic reviews from your customers, quickly and easily.

  Automated Google Review collection


  Request customer reviews in bulk with a few clicks


  Collect with SMS, your website, email signature & more.


  Collect reviews in-store


  Built-in customer follow ups


  Deter negative reviews

"We
 

doubled our reviews

&

 

broke our company records for reviews collected. I'd been looking for a tool like this for a while.

– Marcel Harfouche, Chief Marketing Officer, Doors Plus
There's a better way to

collect Google Reviews.
Goodreviews provides a combination of tools that helps local businesses dramatically increase the amount of Google reviews they receive every month with customizable email campaigns, automated-follow ups, dedicated review landing pages, review automation, and we provide in-depth analytics to track everything along the way.
Create review request campaigns in a matter of moments with customizable templates that ask for feedback in your own brand voice and visual style.
Upload customer details in bulk and request reviews in just a few clicks.
We make generating reviews at scale easy and effortless.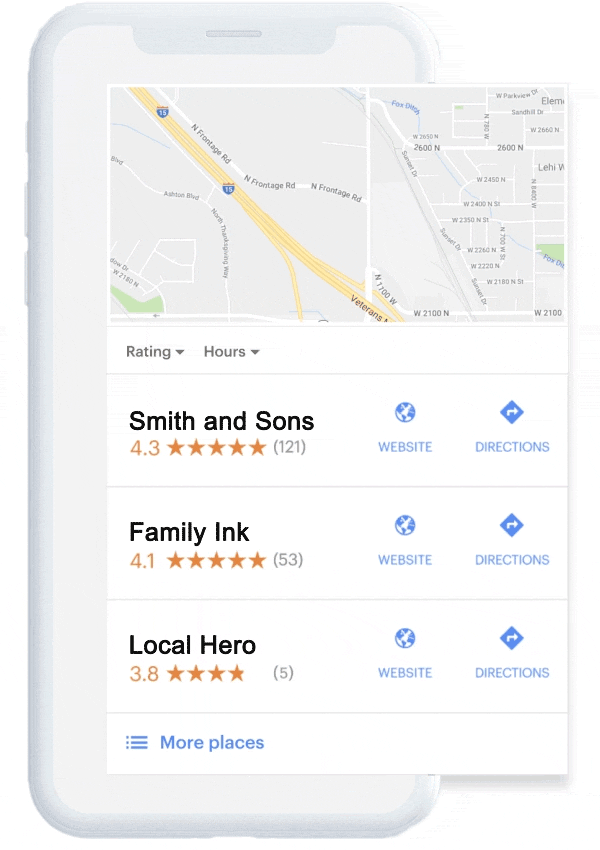 Skyrocket your Google Reviews with your first campaign
You've served a lot of customers in your time. And we bet most of them didn't leave you a review.
That's a huge opportunity.
Upload your customer list, hit send, sit back and see an immediate uplift in your reviews.
Review collection on autopilot
You send an email to your customer after they've had an interaction with your business. If you include Goodreviews as a BCC on this email, it then serves as a trigger email that notifies us that we should send this customer a review invitation. 
Put your review collection on autopilot.
Collect reviews through SMS, Email and more.
Goodreviews provides a mix of tools, including review microsites, in-store collection tools, and powerful review links, to help businesses become dominate their competition and rise to the top of Google.
Leave no review behind, with inbuilt follow up & reminders
Our automated follow-up system ensures that no customer is left behind when it comes to leaving a review. We send review reminders at the perfect moment to maximize your chances of receiving them. Say goodbye to missed opportunities and hello to a flood of positive reviews with Goodreviews. 
Collect more reviews with in-store collection.
Shops, restaurants, car dealerships, tradespeople… our in-store feature is ideal for any business that deals with customers face-to-face. Keep it by your checkout, or hand it to your customer and benefit from a near 100% conversion rate.
Collect reviews on your website
We return to brands we love. That's why your website is the perfect place to collect more 5-star reviews.
With the goodreviews widget, your customers will be prompted to leave a review when they return to your website. Creating a steady stream of reviews.
Plus get detailed insights into
everything that's happening
Track everything that matters without compromise. See exactly how many of your website visitors read reviews, how many reviews you've earned, projected reviews for the year, and much more. 


These companies are skyrocketing their reviews,
When will you?
Watch your sales increase with the power of social proof and become the top-rated business in your local area. Sign up for your free two-week trial.


"We saw
 

13% more leads

 

with Goodreviews Very much recommend as a simple, cost-effective solution for displaying & collecting reviews."

– Jessica, Marketing Manager, Cricks Automotive

"We
 

doubled our reviews

&

 

broke our company records for reviews collected. I'd been looking for a tool like this for a while.

– Marcel Harfouche, Chief Marketing Officer, Doors Plus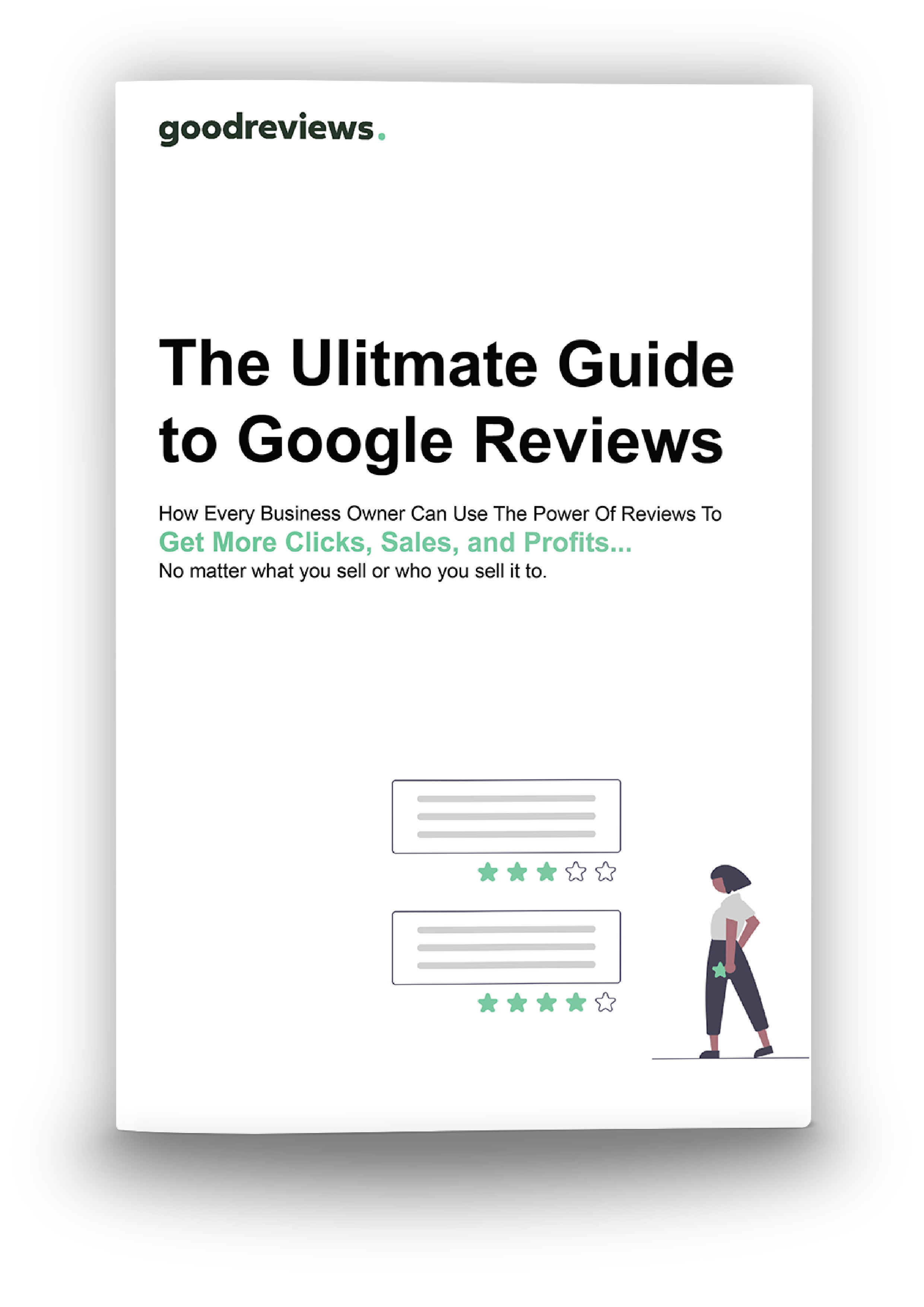 The Ultimate Guide to Google Reviews
How every local business owner can use the power of Google Reviews to get more clicks, sales, and profits… No matter what you sell or who you sell it to.