Why Goodreviews is the best Birdeye alternative for Google review collection
Birdseye has a lot of features that are not relevant to Google review collection. This may be great for some, but if you only want to collect google reviews, you're overpaying for tools and features you're not using.
Some are frustrated with Birdeye
"THIS COMPANY IS A JOKE!!"
I have called more than 15x in the last 1.5 months and emailed more than 10x too. They're flat-out ignoring me. I suggest NO ONE uses them. They're TERRIBLE.
Nothing was good about their software/technology in any way.
 Read review
"Terrible Company"
I am beyond disgusted with BirdEye and will not only never refer them, but will make a point of telling people not to use them.
In every meeting we have, I will remind everyone to never use your services.
 Read review
"Very bad experience with the financial department"
You get into it, and impossible to discuss with them! They just don't answer. We have tried to reach them for two months now without success.
They didn't fit our needs, so there is nothing good for us right now.
 Read review
Goodreviews vs Podium
Why choose Goodreviews over Birdeye?
Birdeye has a lot of features that are not relevant to Google review collection. This may be great for some, but if you only want to collect google reviews, you're overpaying for tools and features you're not using.
Goodreviews is the best alternative if you want to soley collect reviews at a price that works for your business.
| | | |
| --- | --- | --- |
| | Goodreviews | Podium |
| Free 14-day trial for everyone | ✔️ | ❌ |
| Price | $49.99 / per month | $299 / per month |
| Showcase your best reviews on your website | ✔️ | ❌ |
| Request reviews by Email | ✔️ | ❌ |
| Automatically send review reminders so that you get more reviews | ✔️ | ✔️ |
| Automated Review Requests | ✔️ | ❌ Available on $450 /pm plan |
| Monitor Google reviews | ✔️ | ✔️ |
| Review requests per month | Unlimited | 50 |
| Integrations | ✔️ | ✔️ |
| Web chat | ❌ | ❌ Available for $100 per month extra on basic plan |
| Payment Collection | ❌ | ✔️ |
| Surveys | ❌ | ✔️ |
| Competitive Benchmarking | ❌ | ✔️ |
| Collect reviews for multiple websites | We only care about Google Reviews | ✔️ |
| Internal communication | ❌ | ✔️ |
| One inbox for all communication (SMS, Socials, email etc) | ❌ | ✔️ |
A better way to collect Google reviews
Goodreviews provides a combination of tools that helps local businesses dramatically increase the amount of Google reviews they receive every month with customizable email campaigns, automated-follow ups, dedicated review landing pages, review automation, and we provide in-depth analytics to track everything along the way.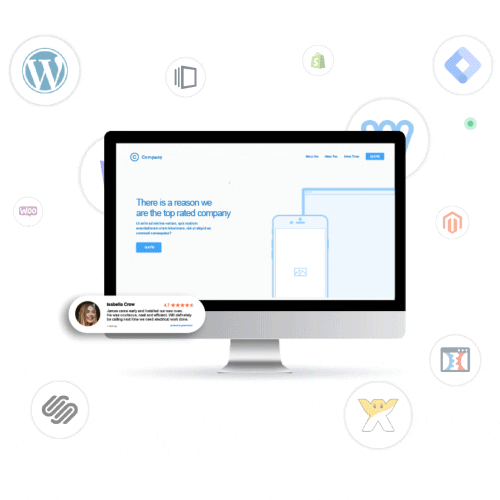 Step 1 
15% average increase in sales
Your could-be customers are unsure if you are the best option for them.
That hesitation they feel is holding them back from purchasing.
On any website, in under 5 mins, you can begin to boost your sales by leveraging the power of social proof.
Your most recent 4+ star Google reviews will be shown every few seconds.
What will you see? More sales. 
Step 2
Average of 25 new Google reviews in the first month 
Skyrocket your Google Reviews with your first campaign
You've served a lot of customers in your time. And we bet most of them didn't leave you a review.
That's a huge opportunity.
Upload your customer list, hit send, sit back and see an immediate uplift in your reviews.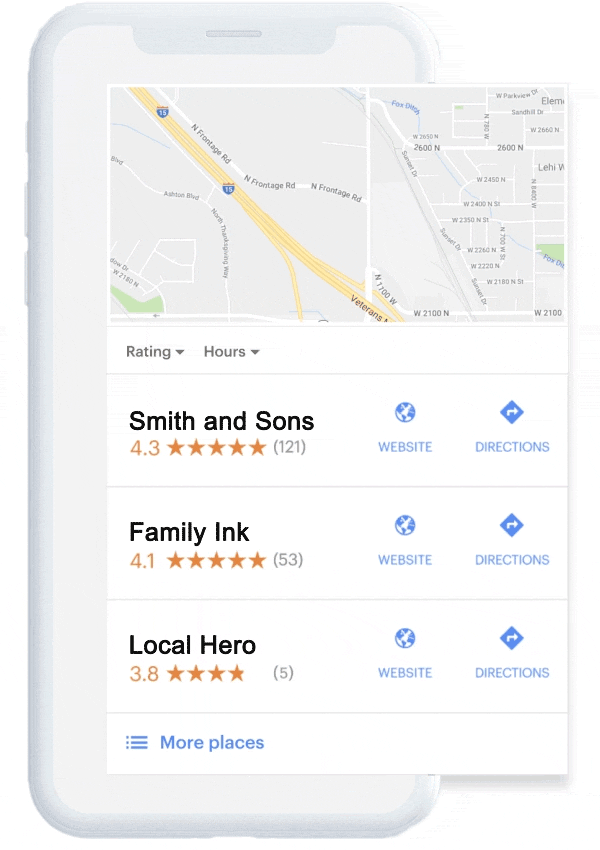 Step 3
121% average monthly increase in reviews.
Automate your review collection
Use your unique goodreviews email to bcc into your invoicing system.
You send an invoice. We send a review request automatically 7-days later with automated follow-up sequences.
Put your review collection on autopilot.
Collect reviews with link mode
Link Mode allows you to request feedback and reviews from your customers via SMS, email signatures, or even business cards by using a dedicated, white-labeled URL.
The sky's the limit.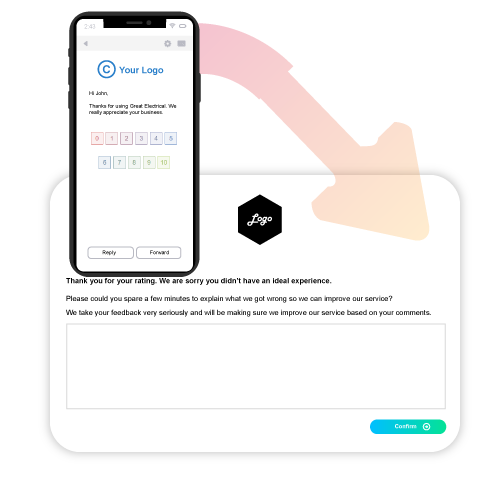 Deter negative reviews from reaching your Google Listing
Within our review systems if a customer selects a negative score they are directed to leave you feedback.
In doing so, you are not only receiving valuable feedback on how to improve your business but also deterring them from leaving that feedback on Google.
Plus get detailed insights into
everything that's happening
Track everything that matters without compromise. See exactly how many of your website visitors read reviews, how many reviews you've earned, projected reviews for the year, and much more. 
The best part?

If you don't get more reviews than you did the month before, we'll credit you a free month.
No gimmicks. No hidden fees. No Price Scaling. We offer one set price per business location so you don't have to worry about getting any surprises.
Will it work on my website?
Absolutely, goodreviews works on all websites.
What does "per business location" mean?
This is based on how many Google My Business locations you have. Let's say you have 3 locations, this would be 3 x $49.99 totaling a monthly cost of $149.97.
Will my business see an uplift in sales?
87% of our customers see an uplift in their sales. How do we know? We've battle-tested this widget on many websites. We've run advance A/B Tests across most industries to see the exact percentage uplift.
Do you offer discounts for NFPs (not-for-profits)
Yes, please contact us directly. 
Will I be locked into a contract?
No, we don't believe in shackling people down. Cancel anytime.
How does the free trial work?
The free 14-day trial starts from the date you sign up. We require your credit card to activate the trial. We will send you an email 2-days before your trial expires as a friendly reminder.
Can I put fake reviews?
No, if that's the sort of product you're looking for go elsewhere.
Will I be collecting Google Reviews?
Yes, we sync directly with Google. Meaning, every review you collect will be in your Google My Business account?


These companies have increased their revenue & reviews, 
When will you?
Watch your sales increase with the power of social proof and become the top-rated business in your local area. Sign up for your free two-week trial.


"We saw
 

13% more leads

 

with Goodreviews Very much recommend as a simple, cost-effective solution for displaying & collecting reviews."

– Jessica, Marketing Manager, Cricks Automotive

"We
 

doubled our reviews

&

 

broke our company records for reviews collected. I'd been looking for a tool like this for a while.

– Marcel Harfouche, Chief Marketing Officer, Doors Plus
Don't just keep up with reviews.

Set the pace.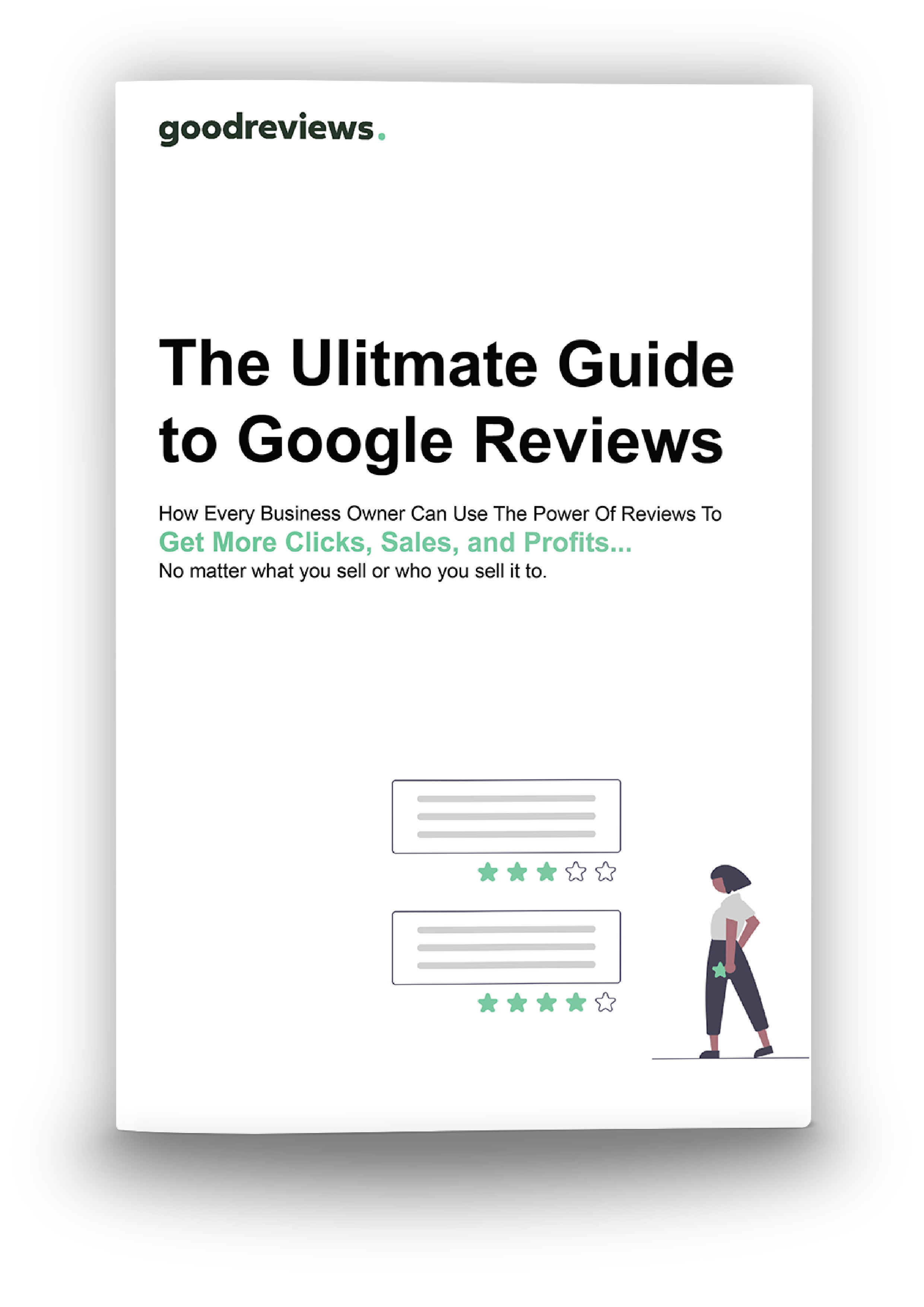 The Ultimate Guide to Google Reviews
How every local business owner can use the power of Google Reviews to get more clicks, sales, and profits… No matter what you sell or who you sell it to.