Send
Google Review
invitations every time you receive a payment in
FreshBooks
Embed personalized review invitations seamlessly into your daily Freshbooks operations. As you concentrate on your primary tasks, our system, integrated via Zapier, works silently in the background. It sends out customized feedback requests via both SMS and Email.
Streamline your review game, and 2-5x the amount of reviews you collect every month, all automatically.
Begin automating in minutes
Four steps to seamlessly integrate into your daily operations. Set up, send personalized review invites, and watch those 5-star reviews amplify your reputation.
Begin by creating your Goodreviews and Zapier accounts – your gateway to smart and seamless reviews.
Pair Goodreviews with your FreshBooks account or select from over 5000+ other tools.
Set triggers like "New invoice payment," "When you send an invoice," or "when you add a new customer". It's about capturing feedback when the experience is fresh.
Personalized review invites will be dispatched automatically every time your chosen moment occurs. Sit back, relax, and watch those 5-star reviews roll in like clockwork.
Leave no review behind, with inbuilt follow up & reminders
Our automated follow-up system ensures that no customer is left behind when it comes to leaving a review. We send review reminders at the perfect moment to maximize your chances of receiving them. 
Outrank competitors on Google Local
Whether you're an independent business or a franchise, Google Local rankings and reviews put you higher up in search results – above the competition in your area. 
Local reviews mean more local business.
Drive business growth by displaying
5-Star Google Reviews
Customer reviews are a highly trusted form of content – and review publication is one of the easiest ways to grow your business. 
Use our goodreviews widget to build trust, help browsers make informed decisions and increase sales for a healthier bottom line.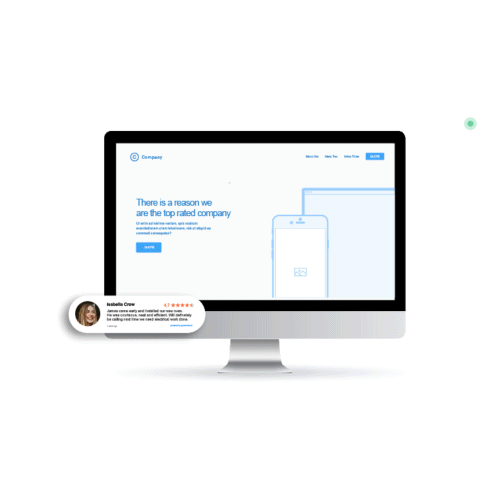 Measure your businesses customer experience
Our review software helps you aggregate and monitor your Google reviews.
Goodreviews provides invaluable, at-a-glance insight into your customer experience, allows you to drill down into your businesses feedback, and track your review performance over time.
All the tools you need to make growing your business a breeze
Automated review collection
Goodreviews seamlessly integrates with the software you already use. Send an invoice? Goodreviews can automatically send review requests.
Built-in follow up 
If your customer doesn't open their invite we will send them another one. We do this to increase the likelihood that you receive reviews.
Negative review deterrence
We help businesses deter reviews from going through to Google and allow you to collect valuable feedback
Turn browsers into buyers
Use the goodreviews trust-widget to turn reviews into revenue by displaying them on your website
Collect reviews in bulk with a few clicks
Upload your customer list, hit send, sit back and see an immediate uplift in your reviews.
On brand messaging
That's right, you can drop your logo, customize your wording and get the look and feel you want your customers to receive.
Easily scale your Google reviews without breaking the bank
No gimmicks. No hidden fees. No Price Scaling. We offer one set price per business location so you don't have to worry about getting any surprises.
What people are saying about Goodreviews
Don't just take our word for it, hear from people just like you.


"We saw
 

13% more leads

 

with Goodreviews Very much recommend as a simple, cost-effective solution for displaying & collecting reviews."

– Jessica, Marketing Manager, Cricks Automotive

"We
 

doubled our reviews

&

 

broke our company records for reviews collected. I'd been looking for a tool like this for a while.

– Marcel Harfouche, Chief Marketing Officer, Doors Plus

"Our reviews went from

 

2 a month to 16. The website received a 14% higher conversion rate on our web inquiry form"
– Dimitri , Director, The TLC Dentist

"We had

 

a

59% uplift in

 our booking

conversion rate. I'd

 

recommend it for any business trying to increase their conversion rate."
– Tim , Director, Pride Plus

"We had a shocking 900%

 

increase in reviews collected in the first month.
We also had a 5% increase in our conversion rate"
– Paul, Owner-operator, Vinetrekker

"Goodreviews gives us everything we need. All our

 

clients see insane uplifts

 

in their Google reviews and conversion rate"
– Andres, CMO, Engine Room